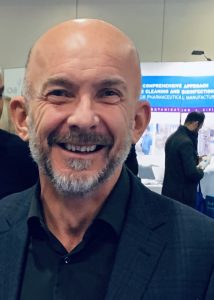 Tony Mayhall is the Director of MQA solutions and has extensive experience in SME and FMCG manufacturing environments.
Tony is a professional microbiologist with a career spanning more than 30 years in a range of quality, technical and supply chain management roles. The majority of these have been at senior management and director level and include 22 years working for Unilever where he gained extensive supply chain experience. Joining Unilever as a microbiologist Tony worked in hygienic security and manufacturing with Home and Personal care products.
With responsibilities for Microbiology and Quality Systems Tony became eligible as a Qualified Person for the certification of Medicinal Products and completed an MSc in Pharmaceutical Quality and GMP. Prior to leaving Unilever, Tony worked in Logistics with responsibility for inbound supply and Supplier Management and then managed UK Contract Packing operation.
With an executive MBA qualification Tony's career then took him to SME businesses with liquid and solid dose products where he had responsibilities at board level, Tony fully appreciates the need to ensure 'fit for purpose' quality standards and GMP compliance within commercially sensitive operations.
Tony then held a European Quality Director role with an Indian based generics company before providing a full time consultancy service.
Tony is a member of the Chartered Quality Institute and has participated in CTPA Microbiology and GMP sub-committees. He has also chaired Pharmig from 2009 to 2013 and is now an honorary member. Tony has chaired the DBA/NSF QP alumni and presented at many external conferences.